The Foundation of Wesley Woods serves as the connection point between the generous community and the life-changing work of Wesley Woods. Our mission is to create communities of connection, well-being and promise for older adults by raising vital funding for meals and housing, wellness and pastoral care throughout all 10 Wesley Woods communities.
CHARITABLE CARE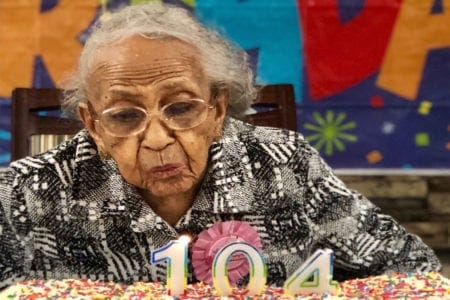 Wesley Woods provides charitable assistance for housing and meals to residents who may have outlived their savings or do not have the financial resources they need to access higher levels of care. This allows residents - and their families - to experience peace of mind knowing they do not have to leave what has become their home.
WELLNESS
Falls are the most common reason older adults decline, and Wesley Woods is committed to reversing this trend through innovative wellness programming such as Matter of Balance support groups. On-site wellness nurses provide health counseling and support. Residents are improving their well-being and living active, fulfilling lives!
PASTORAL CARE

For those who are blessed with the gift of years a full life may also include more opportunities for grief and loneliness. To ensure residents enjoy all that life has to give, chaplains are provided at each Wesley Woods community. Chaplains encourage older adults to stay connected to their faith through worship, prayer and Bible study. They visit residents in the hospital, counsel through loss and help them find joy, vitality, purpose and hope.